Jennifer Boulanger is a member of the PhD Class of 2013.
Biography
Edit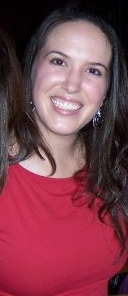 Jennifer Boulanger graduated from Baylor University in 2006 with a double major in English and Great Texts of the Western Tradition. There, she focused her study in medieval literature, culminating in an Honors Thesis that focused on the medieval idea of "woman" as manifested in the Virgin Mary, Queen Guinevere, and Dante's Beatrice. She currently continues to study medieval literature, with outside interests in Victorian medievalism and children's literature.
Interests
Edit
Publications
Edit
"Righting History: Redemptive Potential and the Written Word in Malory." Arthuriana 19.2 (2009): 27-41.
Teaching
Edit
ENGL 1301: Rhetoric I
ENGL 1302: Rhetoric II: "Space, Location, and Identity."
Committees/Organizations
Edit
SMU English Graduate Students
Secretary, Graduate Women's Organization
English Department Representative, Graduate Student Assembly
Graduate Student Representative, Graduate Council